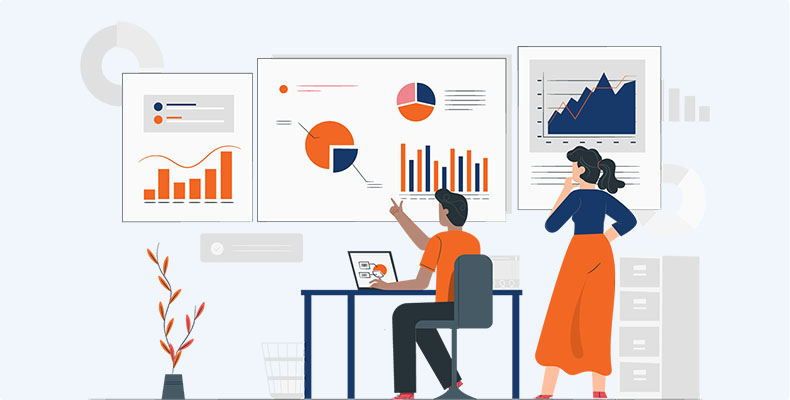 Immediate Fixed Annuity Overview
Immediate Annuities Explained
Immediate annuities are the simplest form of an annuity. With one lump-sum contribution, the insurance company will guarantee a stream of income for a set amount of years. The monthly income amount will be determined by the size of your deposit, the number of payments you choose, or your age for a lifetime income option.
Fixed immediate annuities also offer guaranteed lifetime payouts. The insurer will make steady payments for the rest of your life, regardless of how long you live.
Immediate Annuities are often sold as a way to ensure that you have money coming in during retirement. They are popular among retirees who want a guaranteed income stream that does not fluctuate.
However, they're not always the best choice for someone who wants to leave an inheritance to their heirs. These types of annuities are also not ideal for people who want access to their money in the case of an emergency or if they need a lump sum payment in the future.
Before investing in a fixed immediate annuity, the initial decision to make is determining the amount you wish to invest. The annuity is typically based on factors such as age and life expectancy, with a general guideline stating that the younger you are when purchasing the annuity, the lower the monthly payout will be. This is because insurance companies anticipate a longer payout period for younger individuals. This general rule only applies to life time payout options and not to period certain payouts.
Immediate Annuity Payment Options
An individual will purchase an immediate annuity by paying a lump sum of money to an insurance company. The insurance company promises to pay the annuitant a regular income according to the terms of their contract with each other. The payments are calculated by the insurer, based on such factors as prevailing interest rates and how long they will continue. The beneficiary may choose between a lifetime payout, joint lifetime payout, a period certain, or a lifetime payout with a period certain.
Lifetime & Joint Lifetime Payouts
Immediate annuities with a lifetime payout provide a consistent income to a sole beneficiary on a monthly, quarterly, or yearly basis for the rest of their life. The payments stop as soon as the beneficiary passes away.
A joint Lifetime payout uses a similar format with multiple beneficiaries. This allows you to add your spouse to the contract. The payouts will continue until the longest living beneficiary passes away.
Period Certain Payout
A period certain payout with an immediate annuity is based on a set time period rather than lifetime. The beneficiary elects a payout period (five, ten, twenty years, etc.), and the insurer guarantees an income for that period. Should the primary beneficiary pass away during that time, the payment continue on to their designated beneficiary.
Lifetime With A Period Certain
The lifetime with a period certain option is a combination of the two previous methods. The policy owner selects their desired guaranteed period and a guaranteed lifetime payout. The insurer will make payments for the longer of the two. This option guards against a complete loss of funds when the policy owner passes away early on into the contract. When you purchase an immediate annuity with a lifetime payout and a ten year period certain, the insurance company will make payments for the rest of your life or for ten years, whichever is the longer period of time.
Potential Downsides of Immediate Annuities
Immediate annuity payments typically end upon the death of the annuitant. Any remaining balance stays with the insurance company. As a result, an annuitant who dies earlier than expected may not get their money's worth out of the deal. An annuitant who lives longer may come out ahead. If they live long enough, they collect more payments than they originally planned for.
Because of the nature of immediate payment annuities, they cannot be canceled or refunded—even if an emergency occurs. It's important to have emergency funds in place before deciding how much money will go into this type of investment.