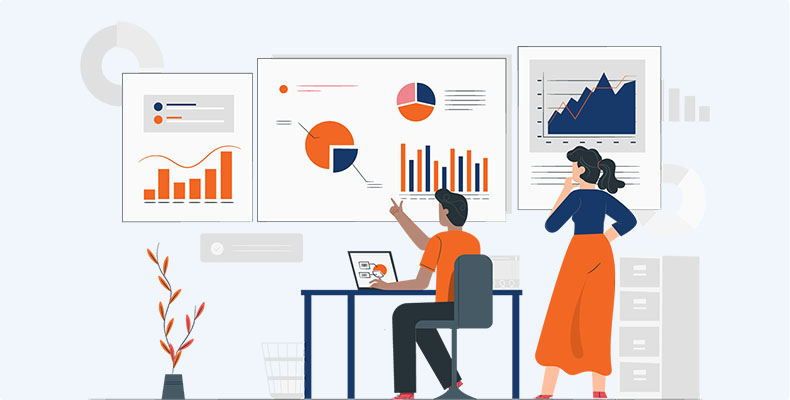 Overview of Fixed Indexed Annuities
Introduction To Fixed Indexed Annuities
Fixed index annuities are retirement products. They can help you protect your savings from market losses and provide a steady income stream you can't outlive. The key to using an FIA wisely is to understand how they works and what you need from it before investing.
Fixed indexed annuities are a form of fixed annuities that link the rate of return to an index, such as the S&P 500. They provide an opportunity to earn a higher rate of return than a traditional fixed annuity. FIAs are ideal for people who want to invest for retirement without risking their principal.
These types of annuities are often sold as a conservative alternative to mutual funds, stocks, or variable annuities. These types of investments have historically performed well in bull markets but poorly in bear markets. Since FIAs are not directly invested into stocks or bonds, they are generally considered safer investment vehicles. They are less likely to be affected by market volatility. However, this stability comes at a cost: lower returns than traditional investments like stocks or bonds.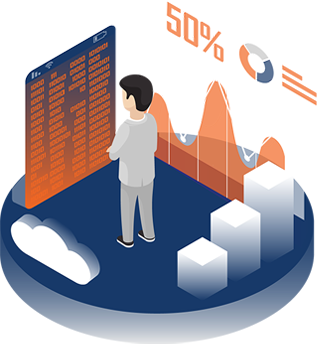 Strength Of FIAs
The main strength of fixed indexed annuities is the downside market protection built into the contract. It allows you to earn higher interest rates than traditional fixed annuities without taking on additional risk by investing with stocks or bonds.
The rules of fixed indexed annuities stipulate that the policy will only earn a portion of the index in positive years. In exchange for the limited upside, the policy receives a flat 0% rate anytime the index has a negative or down year.   
Fixed Indexed Annuity Overview
Fixed Indexed Annuity Features
There are hundreds of individual fixed indexed annuities offered through dozens of different insurance companies. All of which have their own unique features and rates. However, there are several fixed indexed annuity features that are common amongst all FIAs. These features include an indexed linked account, a crediting method, and a guaranteed rate. The fixed indexed annuity features page will explain each of the main features in more detail:
Indexed Linked Account: The defining characteristic of a fixed indexed annuity is the indexed link feature. Every FIA will offer one or more index to choose from.
Crediting Method: The main mechanism used to determine the rate of return for a fixed indexed annuity is the crediting method.
Guaranteed Rate: Every fixed indexed annuity has a minimum guarantee rate built into the contract.
Fixed Indexed Annuity Returns
Fixed indexed annuity returns are difficult to accurately predict because the rate of return is linked to an index. The returns will also vary from product to product. Each insurance company offers their own method for calculating returns, and each product has unique rates. However, we can use past market performance to estimate fixed indexed annuity returns.
Most fixed indexed annuities have a rate or yield cap that limit the amount that's credited to the account in any given year. A 9% rate cap, for example, limits the upside market potential to 9% regardless of how much the stock index has gained. Rate caps typically range from a high of 15% to as low as 4% and are subject to change annually.
A participation rate is another method often used to limit gains. A participation rate of 75% will credit the account with 75% of the gains in the market index for the year.
If the index declines, the insurance company will credit the account with a minimum rate of return. A typical minimum rate guarantee is about 2%. It may be as low as 0% or as high as 3%, depending on the specific contract rules.
Finding The Best FIA
There are many factors to consider when shopping for the best fixed indexed annuity to fit your needs. It is important to find an FIA with favorable terms, such as a high cap and participation rate.  Fixed Indexed annuities can offer the best of both worlds with safety and performance. However, finding the correct product for your needs is key.
A good index annuity has a high participation rate, high guaranteed minimum rate, low fees, high rate cap, and an annual reset. Weigh all of these factors when you are shopping for a fixed indexed annuity, as each insurance company strikes a unique balance.
Fixed Indexed Annuity Disadvantages
Every investment option available will have its disadvantages. Fixed indexed annuities share similar disadvantages to other retirement savings accounts, such as 401ks and IRAs. However, some of the disadvantages are exclusive to indexed annuities. The positives of higher growth and a minimum guarantee will often outweigh the disadvantages, though it is still important to understand the pitfalls.
Limited Market Upside: Fixed indexed annuity returns are tied to a market indexed – though it is limited by a threshold or cap.
Moving Parts: Many fixed indexed annuities have features and rates which can change throughout the deferral period.
Lengthy & Complicated Contracts: Many fixed indexed annuities tend to be longer term contracts with confusing product designs.
Hazards To Avoid
A fixed indexed annuity combines the features of both a traditional fixed annuity and a variable annuity. An FIA is an insurance product that offer investors a guaranteed rate of return. It also provides the possibility of earning additional growth through the performance of an underlying index. There are several potential hazards to avoid when considering the purchase of a fixed indexed annuity. These hazards include the risk of a zero return, being taxed as ordinary income, and high surrender charges for early termination. The guide to The Hazards of Fixed Indexed Annuities offers more detail on these issues.
Conclusion
We hope this article has given you a better understanding of fixed indexed annuities and their features. If you're interested in learning more about these or other annuity products, call us at 800-501-1984. Continue to the Fixed Indexed Annuity Features page for a more in-depth explanation of FIAs.