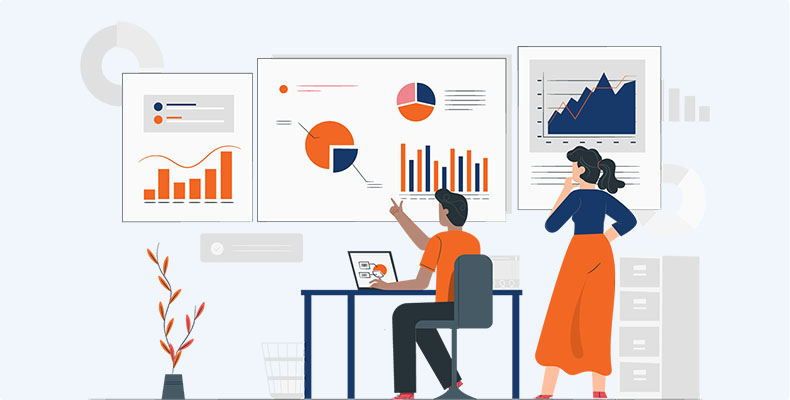 Fixed Indexed Annuity Hazards To Avoid
Introduction
A fixed indexed annuity combines the features of both a traditional fixed annuity and a variable annuity. A FIA is an insurance product that offer investors a guaranteed rate of return. It also the provides possibility of earning additional growth through the performance of an underlying index. Despite its many benefits, there are several potential fixed indexed annuity hazards that you should be aware of before investing.
Risk Of Zero Return
Fixed indexed annuities offer the potential to earn better returns than traditional fixed annuities. But they also come with the risk of zero return. With a traditional fixed annuity, principal is guaranteed. You can't lose money if you invest in one, and you are guaranteed a specific rate of return. With an FIA, however, you may have years where your rate of return is 0% if the stock market performs poorly.
The good news is that FIAs still offer the same principal guarantees as traditional fixed annuities. They have also become much safer over time due to changes in their structure by insurance companies. However, here are still some hazards though which we'll discuss below.
Income Tax Risk
There are a number of potential tax traps with indexed annuities. Many people do not realize that the income from an indexed annuity is generally subject to ordinary income tax rates. Comparable equities products are taxed as capital gains. If you cash out of a fixed indexed annuity, it's gains will be taxed at your income tax rate. But if you were to purchase stocks or a mutual fund instead, gains are taxed at the long-term capital gains rates.
Younger Investors Should Avoid Fixed Indexed Annuities
Aside from a few rare exceptions, you should not be investing in any type of annuity prior to the age of 40. This goes back to the core theme of annuities being retirement savings vehicles. Just like a 401(k) or IRA, an index annuity comes with disincentives for pre-retirement withdrawals.
In the case of annuities, the IRS assesses a 10% tax penalty on income withdrawals prior to the age of 59.5. The only way to avoid the 10% deduction is by waiting until retirement to start making withdrawals, or electing a life-time payout.
Compare Multiple Products Before Purchasing
Fixed indexed annuities are offered by dozens of different insurance companies and they are not all created equally. It is important to compare the different products available before you purchase. There are several factors to consider:
Strength Of The Insurance Company – The S&P Insurer Financial Strength rating system grades insurance companies on a scale from AAA (extremely strong financial standing) to D (in default).
Contract Flexibility – Choose a contract that fits your specific needs. Some FIAs are shorter term with a lump sum walkaway feature, while others require a lifetime income stream.
Crediting Method – Cap and Participation Rates determine the overall performance of FIAs and they vary greatly from insurer to insurer.
A fixed indexed annuity (FIA) is an insurance product.
An FIA is an insurance product. The annuitant makes premium payments to the insurance company, and in return receives a guaranteed minimum rate of return and a portion of an index's upside growth. As with any other annuity, the contract will have certain provisions that make it unique from other types of investments or savings solutions. It is important to understand what these are before making any decisions about purchasing an FIA for yourself or someone else.
The first thing that you need to know about FIAs is that they are not like traditional fixed-rate investment accounts. While these types of investments might be attractive because they offer less risk than their variable counterparts, this does not mean that there isn't any risk involved at all—it just means that it comes in different forms than with stocks and bonds.
Conclusion
A fixed indexed annuity (FIA) is an insurance product that offers a potential combination of benefits, including the opportunity to earn a higher return than you would have earned on a non-indexed annuity. However, there are risks associated with these types of annuities that you should be aware of before investing in one.